Bespoke Technical SEO Audit
What is a Technical SEO Audit?
Here at SEO HERO, we analyse your website and prepare a bespoke technical audit that will allow you to implement all the technical issues your website contains. A technical SEO audit is a list of all the errors and improvements that must be made on your website to rank higher on the SERPs. A technical audit will allow you to define issues with your website build, design, structural factors and crawl ability. 
A technical SEO audit is a primary rash to a healthy website. This is not something that we can skip because without knowing the issues on the website, we aren't able to fulfil the requirements of the search engine algorithm.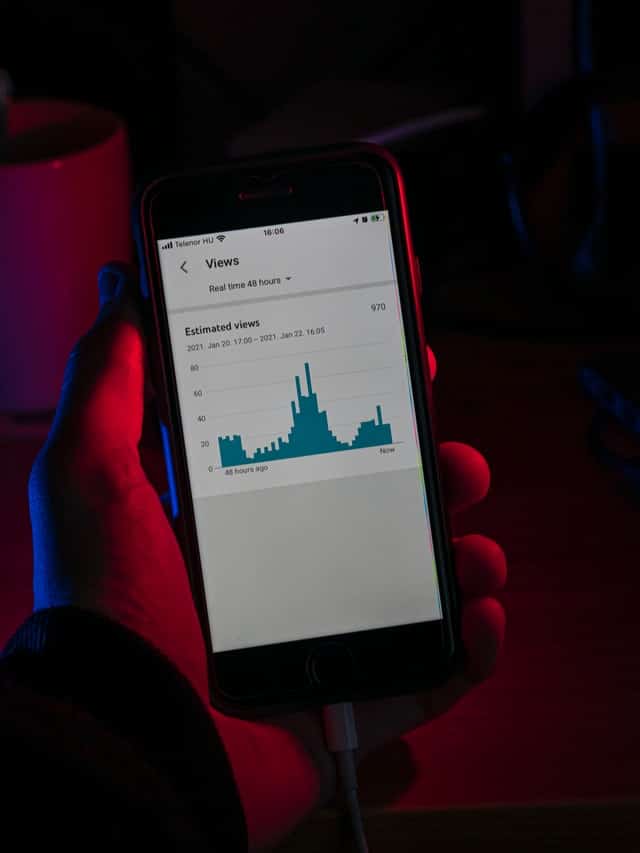 How much does it cost to get an SEO Audit?
Technical SEO audits can be very expensive depending on the size of the website. Let's say example, if your website has about 7 to 15 pages the technical audit will cost you around $8000 to $12000. 
Here are a few examples of prices:
10 page website / $8000-$12000
25 page website / $15000-$21000
50 page website / $35000-$50000
100 page website / $65000-$80000
Business with websites over 100 pages can contact us to get more information about how much will a complete SEO audit cost.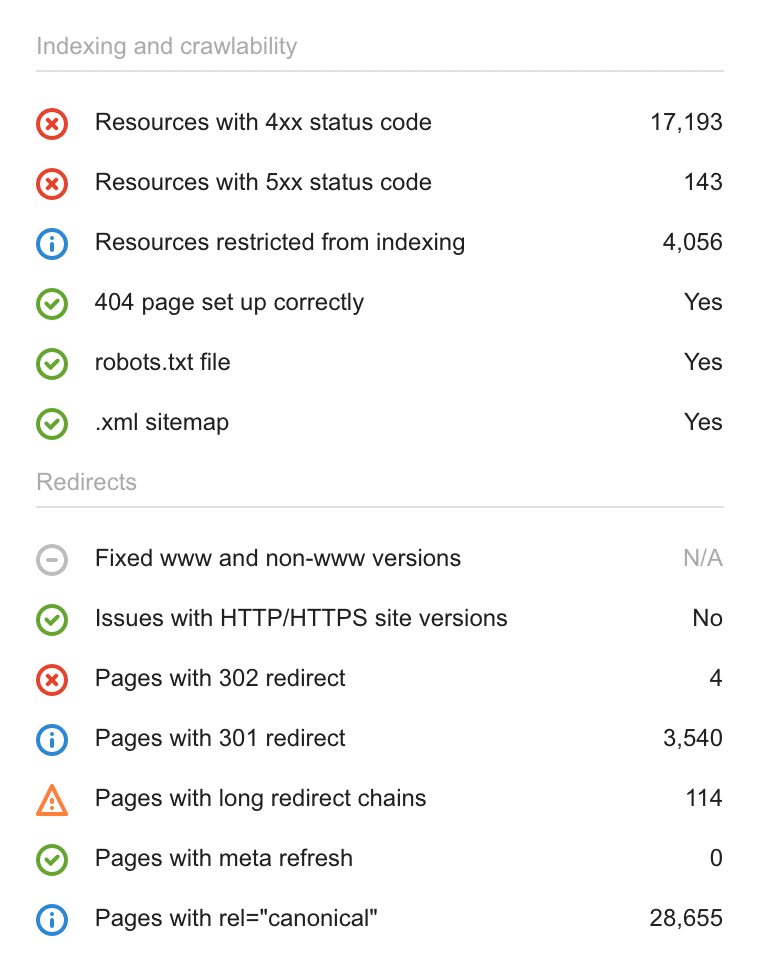 Technical Site Audit Summary

Indexing and crawlability
 .xml sitemap
robots.txt file
 404 page set up correctly
Resources restricted from indexing
Resources with 5xx status code
Resources with 4xx status code

 Fixed www and non-www versions
 Issues with HTTP/HTTPS site versions
 Pages with 302 redirect
 Pages with 301 redirect
 Pages with long redirect chains
Pages with meta refresh
 Pages with rel="canonical"

Encoding & Technical Errors
 Mobile friendly
HTTPS pages with mixed content issues
Pages with multiple canonical URLs
 Pages with Frames
Pages with W3C HTML errors and warnings
Pages with W3C CSS errors and warnings
Too big pages

 Broken images
Empty alt text

 Empty title tags
Duplicate titles
Too long titles
 Empty meta description
Duplicate meta descriptions
Too long meta description

 Language Versions
 Pages with hreflang elements
 Incorrect language codes
 Invalid URLs
Missing return links
Conflicting hreflang elements
Non-canonical pages with hreflang elements
 Missing "x-default" values
Incomplete hreflang values

Mobile Responsive Friendliness
mobile speed
mobile layout

Dynamic URLs
Too long URLs

Broken links
 Pages with excessive number of links
Dofollow external links
To get started with a technical SEO audit al you have to do is contact us and we will begin with auditing your website.
Rank Higher on Google Search Engine

Our Technical audit team is always here for you to assist you with any inquiry you have. You can just drop us an email and we will get back to you within 24 hours.
A Technical SEO audit is the pathway to making your website 100% relevant with the search engines. Search engines crawl websites on daily basis and index all the pages within the website. So, if there are any errors within the website you will not be able to rank on Google because of these issues you have on your site.
Yes, you will get a complete technical SEO audit for your website. We will analyse your website and send you all the modifications that must be done on your site.
The Technical SEO audit will take about a week if your website is under 100 pages. It all depends on how big his your site. Sometimes, we get customers with websites that have around 10 million pages and that will take a long time. So, you might have to talk to us about your site before we can start working on it.
Are You Ready for a Technical SEO Audit?
Get a free quote from one of our consultants to discuss which option would work best for your needs and your website.