SEO ( Search Engine Optimization )
We provide a one-stop SEO service
Keyword analysis, web content optimization, external link establishment and monthly ranking report.
Rank Higher in Search Results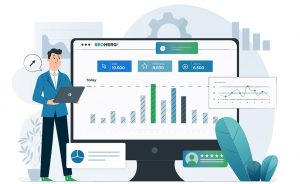 In simple terms, Google SEO (Search Engine Optimization) refers to search engine optimization, a marketing strategy that uses non-advertising methods to obtain rankings on the homepage of search engines. When people enter the Keyword on a search engine (such as Google, Yahoo), the search engine will push the high-quality webpage it considers to the front of the search results, increasing the chance of the webpage being clicked.

Consumers search for information by entering keywords (Keywords), so choosing appropriate keywords is the primary factor for effective SEO. We will analyze the search volume of different keywords for you and let you make the most appropriate decision.

On-page optimization refers to optimizing the content and structure of each page within a website to cater to the page ranking algorithm of search engines. Our SEO experts pay close attention to the updates of these algorithms to ensure that your website can continue to be among the best.

Establishing external links to your website is the most important part of SEO. We will establish a large number of external links for you, so that customers can find your business on different channels, and at the same time improve your website's ranking and authority.

In order to maintain the transparency of the SEO process, we will regularly provide customers with website evaluation reports and various ranking data analysis results so that you can grasp the performance and progress of your website.

Keyword matches are the most important influencers if you are looking to increase click-through-rate. We conduct thorough research on what keywords to target and see the CTR improving.

At the beginning of each Google SEO campaign, we set a primary goal and keep tracking the goal until we acheive it. 
Have a Question about SEO?
SEO is something that business owners hear a lot about these days, but they do not have clear insights of what SEO is. SEO can be broken down into two segments, one would be content SEO and the other would be technical SEO.