What is OpenCart Cloud?
We will discuss so well, the two words that make the topic above- OpenCart and Cloud.
What is OpenCart?
OpenCart Cloud is an online store or shop on which products or services can be displayed for eCommerce business. OpenCart is an open-source independent shopping cart for business owners who want to use as a shopping cart with powerful and exciting features which they can manage and customized through the experience of plugins, templates and extension.
OpenCart Cloud offers and provides business owners with the opportunity to have and create their own online store or e-commerce space on the internet. They get to easily set up products categories, add lots of products and also manage the orders for their products by clients and customers. One of the most exciting features of OpenCart its ability to allow business owners and manufacturers to list an unlimited number of products for sale. It is a store loaded with more than twenty various gateways for payment to allow buyers the freedom to pay for any products ordered for.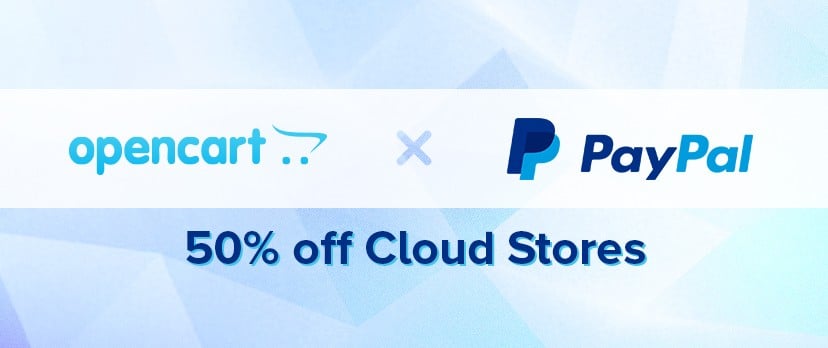 The OpenCart also offer lots of shipping options as part of its order managing features with payment in multiple currencies to make payment easy for prospective buyers all over the globe. OpenCart is an ideal online store for any business and a good platform to draw up income and sales. For any business owner wanting to display products on the internet to sell, the e-commerce opportunity gives added reputation to your store with easy and convenient shipping and payment options. Get your products in front of buyers all over the world through e-commerce platforms and make good sales. To understand comprehensively, the features of OpenCart platform, I will briefly itemize the exciting features and how it can impact your business.
Customizable Website: Unique is good and to get the website design of what you intend it to be, the OpenCart has made it easy with its plug-ins and templates that allow for a customizable website for your business.
SE0-Friendly: The OpenCart platform is made to allow users to make changes on their websites such as Header Tag, Title Tag and others to boost search engine ranking and optimization for good sales and revenue.
Categories and unlimited products listing: The possibility to expand business through addition has never been in doubt. You get to list an unlimited number of products with each good categories for easy access and navigation by buyers.
Multiple Payment Options: Some popular payment channels are not available for some countries and to ensure you never lose clients from such countries, you are covered with up to 20 options that can be used for payment.
Multiple Shipping options: Buyers need freedom and the ability to access shipping methods like free shipping, per-item shipping, flat rate shipping and others are made available on the e-commerce store.
Guest Checkout: A great feature for businesses to grow as new buyers and guests are allowed to buy and make an order for products without the need to register an account on OpenCart.
Ratings and Reviews: Get to know what your customers want and be ready to serve them better with the ratings and reviews.
What is OpenCart Cloud?
Having discussed OpenCart and its features, it important to note that the ecommerce website will be hosted using a hosting service. The available hosting include; Shared Web hosting, Dedicated Web hosting, and Cloud hosting. The three hosting type offers different features but the new invention in the Cloud hosting service makes the best for any website and of course, OpenCart is not left out. OpenCart cloud is an OpenCart website hosted on the cloud servers which offers better features than the web hosting. The cloud hosting offers very nice features which include ability to prevent website crash due to servers doing cover-ups for any server if any problem arises.
The cloud hosting also offers great loading speed for websites. These features and others are very cogent and of immense use to OpenCart cloud as business owners and manufacturer are definitely sure the website is online and active for business every time. They are also assured of good loading speed and lots of space to safe important apps, files and useful plug-ins and templates in the cloud storage. To be hosted on the cloud, you need good cloud hosting service provider to help move your store off the web hosting to the new hosting. However, because of high cost, some may remain on the Web hosting.