The fundamental parts and 7 Best Practices for Writing Engaging Content
Compelling, useful, and effective content should be able to accomplish two things – prove its value to search engine crawlers and engage users. These are the content characteristics that are necessary for success.
Without search engine optimization your page's low rank won't bring you new website visitors. On the other hand, if the content isn't engaging, the consumers won't stick around. Content must entertain the readers, provide them value, and embody optimization tactics that will boost its rank.
Juggling these content requirements is a challenge. Especially if you are still unfamiliar with the rocky roads of optimization and compelling writing. However, the foundation stone of any success is knowledge.
With that being said, the following practices aim to provide you with the necessary information for writing both engaging and optimized content. Let's dive deep into mystic ways of intertwining content engagement and optimization.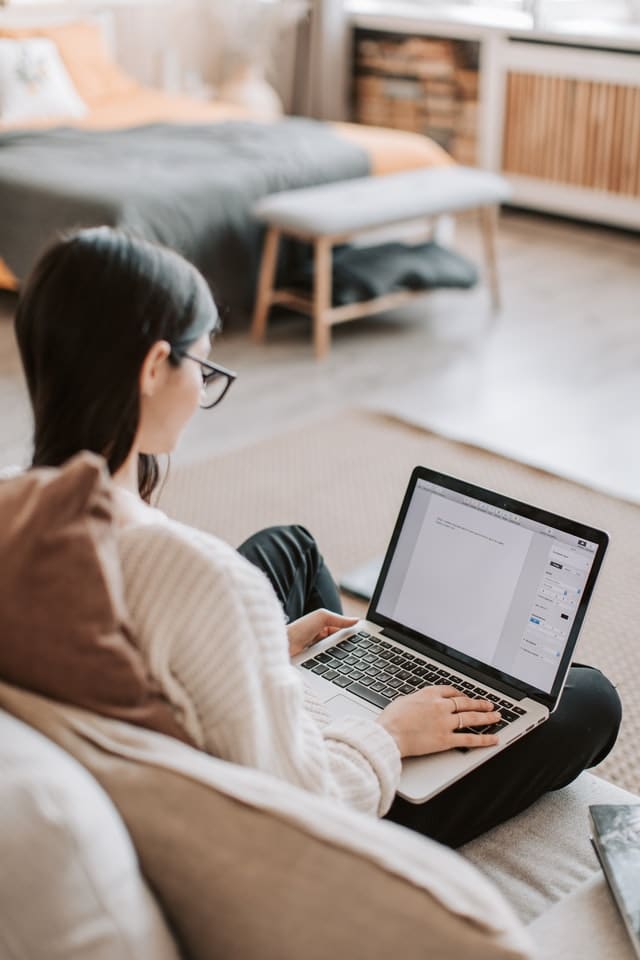 1. Create a List of Relevant Keywords
Keywords do more than just boost your SEO efforts. Their value also lies in discovering which terms are relevant in your industry. 
Careful keyword research that focuses on the search volume, the difficulty of ranking for keywords, and trending keywords will help you strategize your optimization.
Single out both short and long-tail keywords. If you aren't familiar with long-tail keywords, they are phrases that consist of 3 to 4 words. 
Long-tail keywords are more specific and thus, more skilled at driving high-converting traffic to your website. For example, if "lose weight" is a short keyword, "how to lose weight" is a long-tail keyword you could use for such topics. 
Create a list of short keywords, long-tail keywords, and diversify keywords with high, medium, and low search volume. The more verities you include, you'll cover more ground for attracting website visitors.
Now, how to imbed these keywords without ruining the flow of the content? Use the list of keywords as a suggestion, not a requirement. As you write, you'll notice when you can add keywords from your list (and which ones) and maintain the engaging style of writing. 
2. Write Attractive and Optimized Headlines and Title Tags
The headline and title tag are the first points of contact with the audience. They have to interest the readers enough to get them to choose your content among many others.
First of all, to cover the SEO aspect, you should add the target keyword in the headline and the title tag. Add the keyword at the beginning of the headline to hint to readers and search engines crawlers what's the main idea behind that post.
The next task is to come up with a headline and title tag that will pull the reader towards your content. A compelling headline needs to provoke at least one of the following reactions:
Curiosity
Intrigue
Desire for more information
Certainty in gaining the answer to a question
Words that can enhance the effectiveness of the headline are "Best," "Top," "How," "Why," etc. Numbers have also proven to work well for catching the readers' eye. 
Keep in mind that you should make the headline concise. In case you want to go for a lengthier headline break it off with a colon, brackets, or a dash. 
If the headline doesn't sound interesting, informative, or credible, you won't get far. Besides, the title tag needs to add to the readers' initial reaction and further build up their interest.
Expert tip: Conduct A/B testing for a few headlines and title tags to make sure that your final choice will bring the best results. 
3. Find Your Unique Style of Writing
With generic and copied content all around the internet, people are craving for an original voice they can relate to. By now, you probably know who your target audience is and what they like. Use that information cleverly and develop a style of writing that will win them over.
Surface words and phrases that your target audience commonly uses. For Gen Z that can be popular slang but for Android software developers that can be professional terminology and expressions. No matter who your target audience is, writing in their language will make them feel like you truly understand them. 
Of course, the casualness of your writing depends on the topic, your brand's personality, and your niche. However, you can always find a way to make your writing stand out among the rest.
It's quite clear how a unique writing style contributes to engagement, but what about SEO? 
If you manage to pull the readers in with your charming writing, you'll get them to hang around on your website longer. Consequently, your website value will rise in the eyes of search engines. 
4. Break up the Text with Visuals
Never underestimate the power of visuals. No matter what type of content you are creating, visuals will ensure that you retain the readers' attention from the beginning to the end. 
Eric Crawford, a content writing specialist and senior writer at GrabMyEssay said that, "People respond better to content when it is accompanied with corresponding images or videos. The visuals break up the monotony of plain text. Not to mention that visuals can intensify the emotion you want to evoke whether that's joy, excitement, or sadness."
But don't think that readers are the only ones who value a splash of color in the content. Considering that visuals contribute to content engagement, help readers digest the content and get them to stay on the page, visuals will get you on the good side of the search engine crawlers.
The visuals you include can be images, videos, infographics, graphs, GIFs, and so on. To boost SEO and user engagement with visuals, consider the following:
Add visuals that contribute to your story
Optimize the images
Provide additional information through visuals
5. Write Lengthier Posts
Long-form content is a necessity for several reasons. The benefits of long-form content are numerous, but let's focus on the most relevant ones for our mission:
Long-form content gets more backlinks (on average it gets 77% more links than short content)
Long-form content is better for keeping the users engaged
Long-form content gets more traffic
What we can conclude from this is that long-form content can accomplish your goals both in terms of optimization and engagement. 
If you wonder why lengthier posts are more appealing to wide masses, the answer is that it provides more information. Long-form content gives you more room for crafting well-rounded stories with relevant info.
Do a thorough research and collect stories, anecdotes, statistics, and information that your target audience will find interesting.
However, don't let the assigned content length lead to fluff and irrelevant babbling. Not rarely do SEO copywriters change the subject when they can't find anything else to write about. All for the purpose of reaching that "ideal" length. 
The primary goal is always to create high-quality content. Opt for long-form content ONLY when the topic and content type allows it. 
Maybe writing elaborate content isn't your strongest suit. And that's okay. In that case, you can collaborate with professional writers who can master that task. Writing services such as TrustMyPaper and WowGradecan team you up with the best writer according to your needs.
In case you are simply unsure whether you managed to keep the engagement at a high level throughout the post, hire an editor. Services like TopEssayWriting can be your source of experienced editors who can perfect your long-form posts. 
6. Organize the Content to Boost Readability
Organize and plan your writing to maximize the content's clarity. Rather than stringing sentence after sentence until you end up with a massive block of text, rearrange your content to be scannable. 
Segmenting the content helps readers navigate through the text more easily. Searchers and search engine crawlers will be able to identify the variety of information that your content offers.
Several characteristics grace segmented, scannable, and well-organized content. Those characteristics are:
Short sentences and paragraphs
Sections and subheadings
White space
Bullet points
Numbered lists
Bolded and italic text
7. Craft Optimized Meta Descriptions
Meta descriptions aim to clarify to search engines and readers what awaits them once they enter your page. 
That concise explanation reveals just enough to tickle users' imagination. Also, based on those few sentences, the search engine crawlers will decide when they should show your page in the search results. So, write that meta description wisely. 
Once your content is written it is time to turn to crafting an effective meta description. There are some tricks and tips you should rely on for this task:
Keep the meta description under 150 characters (including spaces) or 110 characters if you want to focus on mobile optimization
Include target keywords
Add a CTA that encourages users to read further
Craft original meta descriptions for each post
Final Thoughts
When you efficiently embody engaging text with SEO elements within one piece of content, you'll master the art of content writing. Let the above-mentioned practices be your guide on how to achieve this seemingly impossible goal.
Dive deep into discovering how to adapt each tip to your content requirements. Don't miss out on this chance to fully exploit your content writing potential. 
BIO: Marques Coleman is a professional writer who specializes in marketing and copywriting. Brands and business owners rely on his expertise to create compelling content that will win over their audience. Marques is cooperating with some of the top essay writing websites like ClassyEssay, Subjecto, and SupremeDissertations, where he uses his theoretical knowledge from the university along with practical industry skills. When he is not working, Marques dedicates all his free time to travelling and exploring new destinations.