A guide to Search Engine Optimization? 
Search Engine Optimization
is, once translated into French, the optimization for search engines. Everything is a question of position in the search tools.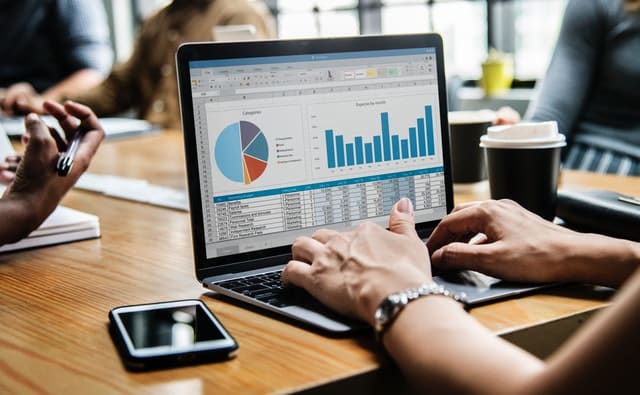 What is Search Engine Optimization?
Why and what is
internet optimization
then? Since we are not at a time when we have to fill a page with repeated target words or even fill in a few SEO-oriented tags. For us to stand out from the competition, all the work that we must do is to write richer, original content. We must also maintain a well structured around the subject you are dealing with and working well with the links. Think about your texts for your marketing target, and they will be more digestible and understandable by search tools like Google. Robot AIs have made so much progress in recent years that the place of semantics is becoming increasingly important. In fact, natural referencing is more and more … natural. There is, of course, a whole collection of procedures to follow to limit blocking factors to SEO. But the main thing is to write your texts as answers to questions (the expressions) of Internet users!
You can also learn how blog content optimization works!
We need to know what SEO content is to optimize the position of pages in
Google search engine
results. We see the essence of the approach is a marketing thinking that reverses the natural proposition that tends to speak well of an offer, a service, or a product by putting forward rather answers to questions. You must succeed in breaking down the main query (the target keyword) into as many sub-questions as your prospect asks. All these sub-questions must find answers in the texts of your site. We often need the services of a  web reference to find the right keywords and work on your content and links. This professional will intervene then on 3 different levels:
SEO on-page optimization
The first step is to write content that follows formal or syntactical rules, most of which form the W3C good writing guide. Each page separately must follow the main well-known rules that will optimize your content for SEO, once the terms have been chosen:
Title tag:
Presence of a TITLE tag on the page
Presence of the main keyword in the TITLE tag
Length of the TITLE tag
Rewrite URL Does your URL have a well-written and readable URL?
H1 tags
Presence of an H1 tag on the page
Presence of the main keyword in the H1 tag
H2 beacon
Presence of at least two H2 tags on the page
Presence of all secondary expressions in H2
H3 tag
The page has a metadata description
Length of the metadata description
Images
Size of images
The majority of the images have an alternative text 'Alt' filled
SEO optimization off-site
For a long time, the methods of referencing were mainly translated by an optimization of the contents and backlinks towards the site. The optimization of the relations in return to the texts of your site, if they are always a very important element of your e-reputation, is however completed by the optimization of the mesh internal to the site. However, it remains important to have quality links, ie from authoritative sites on your themes and to the correct texts of your site. Directories and other partner sites have been replaced by referential portals, which are news blogs or social networks.
SEO Optimization & Link Building
Multiplying quality backlinks can quickly become limited and very energy-consuming. Without neglecting this
optimization
, it is important to take into account in recent years the importance of internal relations to your site. Indeed the same mechanisms that governed the famous "page rank" coveted are at work internally to your site. So we can substantially increase the equivalent of page rank (the weight of a page for a search engine like Google) by refraining from working the quality and quantity of relations between your URLs. The big difference with backlinks is that here you have total control over these anchors. With a great effort of writing many texts organized in cocoons or semantic silos for the sole purpose of ".
learn more about SEO.