9 SEO Best Practices | How to Gain Traffic Online
Search Engine Optimization (SEO) has rapidly become one of the most powerful marketing tools that businesses explore to increase their online presence. However, to effectively use it, you need a solid grasp of what SEO entails. The technique comprises different elements, and understanding what they are and how they work goes a long way to impact your overall results.
Generally speaking, SEO matters because it adds visibility to your website, which translates to more traffic and increased prospects. Brilliantly exploring available SEO tools helps build brand awareness, create vital relationships with prospects, and gain an authoritative position in the industry. Keep reading to learn more.
1. What is keyword research?
As you set out to increase your business visibility using SEO, it is paramount to conduct detailed keyword research. Keyword research entails researching popular terms that people often use in search engines such as Google and Bing. That allows you to use relevant terms to help put your content on top of the search engine results page.
A good SEO company such as SEO Hero understands the importance of keyword research. The process must be conducted using appropriate practices and methods that promise efficient results. Some of the methods used include competitive content gap analysis, related searches, and checking Wikipedia table of contents.
One important thing to remember about keyword research is that it is not all about populating your website with key phrases. These must be used in a natural manner that maintains your content readability. Above all, always choose quality instead of quantity.
Also, do not forget to look into the CTR click-through rate. It can help you understand how well your keywords and ads are performing.
2. How to do keyword research using Google Keyword Planner?
When conducting keyword research, an SEO agency will typically use the most powerful tool for the job – Google Keyword Planner. The choice is reasonable considering that the Keyword Planner is freely available and made by the most powerful search engine worldwide.
Using the tool helps you see the value range of specific search terms to decide whether or not to use it.

The first step to using Keyword Planner is to create an account on the platform. After successfully setting the account and making the required confirmations, you are good to go.
To find relevant keywords, enter phrases associated with your topic or content in the search bar and click Enter. Google will generate results suggesting what you can use. Each keyword returns details such as average monthly searches, competition, and the bid value.
Remember that you do not have to enter single words or phrases in the search bar. If you have more than one term to use, list all of them separated by commas. You can even use a URL as a search term.
3. What is technical on-page SEO?
Technical SEO entails optimizing the website so that search engines can crawl it and index it accordingly. It is an important SEO strategy that streamlines your website for search engines to access, crawl, interpret, and index.
The term "technical" is used because this approach taken here varies from SEO content. The focus is on optimizing the website's infrastructure.
There are some best practices that an SEO expert considers when executing technical SEO. These include:
Specifying the domain
Check the website speed
Build up the SSL and HTTPS
Mobile friendly
URL structure optimization
XML sitemap optimization
Website structure
Accelerated mobile pages
Contact a trusted Hong Kong SEO agency like SEO HERO to align your website just as you need it for technical SEO purposes.
A website's loading speed matters because modern users rarely have the time to wait for a website that takes too long before displaying content. Most site visitors will leave as soon as they realize that the website is wasting their time. Similarly, Google's algorithm can identify web pages that load slowly and fail to rank them higher.
Most site owners often use link building to direct users to different places on the website. However, as you do so, you need to make sure that there are not so many dead links. Search engines hate error pages. Given that they scan through each link they bump into, the search engines can detect a dead link faster than users.
Equally important is the idea of site security. Make sure that the website implements HTTPS and SSL security mechanisms. Secure websites often rank higher compared to those with security issues.
4. Using meta description and headers
SEO headers and meta descriptions still play important functions, and you should not ignore them. As a leading Hong Kong SEO company, we understand this and incorporate it in our efforts to help put your website on top of search results.
Meta descriptions provide data to search engines and website visitors so that they can determine the context of your content. You can use meta tags to highlight essential parts of your content so that it appears in searches. Some portions of meta tags may require on-page structure to ensure easy navigation on the site.
Similarly, headers impact your website's SEO strategy by simplifying the content and making it more enjoyable for your visitors to read. Header tags help create a structure. Each title and subtitle will give away what information the user should expect in a paragraph text.
5. How to keep your on-page SEO content relevant
On-page, SEO optimizes individual pages to boost how they rank in search engines. Whereas the primary intent is to optimize sites for search, it can also entail creating and optimizing HTML tags such as meta descriptions and titles. As you can see, on-site SEO is more than just placing keywords on your pages. You can implement different strategies to keep your on-page SEO content relevant.
6. Revamp your keywords research
Keywords are often considered the number one point of reference when conversing about improving on-site SEO. That's for a good reason. When you conduct thorough keyword research, you can improve the rankings of your page. However, do not abuse the strategy. Some people tend to overpopulate their pages with key terms in the hope of ranking higher. Google is smart enough to know that you are trying to deceive it and will not rank you when you do so. The best approach is to make the usage of the keywords feel natural.
7. Content structure
It would be best if you break your single content into different sections and subsections for easier reading, hence higher-ranking opportunities. Ignoring content structure means losing out on chances to attract organic traffic to your site and make effective use of it. You need to decide on the content structure long before you start writing content for your on-page SEO.
8. Descriptive URLs
Typically, URLs often include randomly generated numbers. For instance, you could have a URL like https://www.usaeduc.com/articles/22886.php
From that alone, you cannot tell what the URL does. All you see is numbers, nothing else.
On the other hand, you can have a URL that takes the format https://www.usaeduc.com/articles/losing-weight
From this URL, you can instantly tell that it directs to a website page that talks about losing weight. Whenever possible, you should use a site structure that lets you build descriptive URLs.
9. Using image alt within your content
Google search engine has evolved to a point where it delivers as many image results as it does with text. That means you can no longer ignore image alts as part of your strategy. Using SEO images gives you a competitive advantage in the sense that most of your competitors may have not yet started implementing it.
Your website images can serve as an invaluable source of crucial traffic. Image alt text can help you achieve that by allowing screen-reading tools to describe the image and search engines to crawl it better.
How do you add image descriptions to your images? Well, most content management systems (CMS) let you do this by providing different options to optimize the image when you click it. You can adjust its style, link, and alt text. The alt text used is then automatically incorporated in the HTML source code from where you can edit it if your chosen CMS does not have an easy-to-read alt text window.
The fact that you can use alt text on your images does not mean everything goes. You need to avoid stuffing it with keywords, even when you think they are essential to you. Good alt text is objective and written logically. You need to describe the image as if you are conversing with a friend about it.
When using alt text, you may have to choose whether to go with specificity or context.
An example of specificity would be "Teacher demonstrating at a student's computer screen." That is specific because it informs your search engine that the target audience for this image is teachers.
The alternative approach to that would be "A professor instructs a business school student on how to use educational software."
The standard practice for alt text is to keep it below 125 characters (with space). Most screen-reading tools may cut off long-winded and awkward text.
Here are a few additional practices to the 9 SEO Best Practices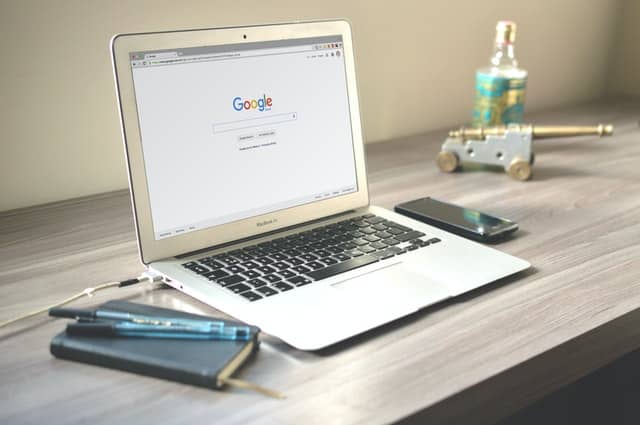 Internal links and best plugins to install
Part of your link building approach is to make sure that your internal links are also in order. Internal links refer to the connection between one page to another on the same website. Approaching this from a professional perspective ensures that relevant content on the website is interconnected.
Most people often add links manually. However, doing so can be tedious and takes a lot of time. Furthermore, you may copy the wrong URL, causing your website to have lots of dead links. The best approach is to use plugins that assist in the link-building strategy. These include:
Interlinks Manager
Link Whisper
Internal Links Manager
Internal Linker Juicer
Rank Math
Yoast SEO
Inline Related Posts
Internal Link Juicer and Internal Links Manager are free to use. Yoast SEO and Rank Math have free versions but allow access to advanced features when you get a pro version.
How to build links to the website?
Link building is an essential undertaking because it helps search engines to discover new web pages. Similarly, it describes what the page is about and the content for which it should rank. Links are an important ranking factor because they are the main reason Google dominated the search business in the 1990s.
A lot has changed since then, and most link building strategies have been discounted. Regular updates to the search algorithm have even penalized some websites that still use discontinued link building approaches.
Knowing what approach works and what you should avoid is vital to maintain a top position in your domain. Some of the link building approaches that you can consider using include:
Asking for backlinks from websites relevant to your niche
Giving a testimonial and getting a new backlink in the process
Creating a blog that you regularly update
Listing your website in trustworthy directories
Writing a good guest blog on websites relevant to your niche
Obtaining an indirect link from competitors
Scanning your website for dead backlinks and recovering them
Converting mentions to backlinks
Keeping track of your competitor's new links and how you can explore those
Social media presents an opportunity to create compelling content distribution strategies that can take your marketing efforts to the next level. Even if you have the best content, the lack of an effective distribution strategy can halt all your efforts. The notion that if you build, they will come does not apply here. Social media content distribution is a powerful off-site SEO approach that you do not want to miss.
When undertaking this journey, you need to perform three crucial things:
Assess the existing content distribution options
Will you use all the available social media platforms, or will you use a select few?
Create a channel plan and document it
What is your primary channel? The central platform is where you have a higher following, and the target audience shows interest in your content.
Promote your content
Failure to promote your content may make it hard to reach the target audience or inhibit the number of people you can get.
Wrap up
SEO HERO is committed to helping you gain more traffic online by implementing the most relevant strategies. Do not make the same mistake that most businesses make by thinking keyword research can cut to the chase. Instead, it would help if you had a combination of different efforts described above